66,99 €
lieferbar - in 4-6 Werktagen
Beschreibung
Looking for a comfortable and durable running shoe that can keep up with your active lifestyle? Look no further than the Asics Gel Excite Laufschuh in blue! With its innovative GEL™ technology, this shoe offers exceptional cushioning and shock absorption for a smooth and comfortable ride. The soft foam layers in the sole provide extra support and allow for a natural foot roll, reducing stress and strain on your joints over time. +
These shoes are perfect for any runner, thanks to their customizable lacing system, which allows you to adjust the fit to your personal preferences.
The upper is made from an easy-to-clean textile material that is both lightweight and durable. Simply remove any excess dirt or debris with a soft brush or cloth, and your shoes will be ready for your next run!
To complete your running outfit, we recommend pairing these shoes with a comfortable pair of running shorts or tights, as well as a breathable top to wick away sweat and keep you cool. Don't forget to wear high-quality sports socks to prevent blisters and maximize comfort.
For a running shoe that offers both comfort and style, choose the Asics Gel Excite Laufschuh in blue. Order yours today and experience the ultimate in cushioning and support on your next run!
Preisvergleich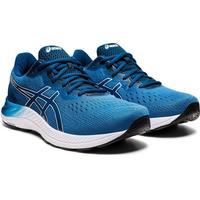 66,99 €
otto.de

66,99 €
otto.de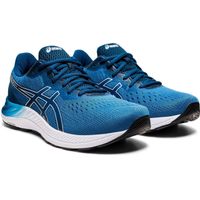 66,99 €
otto.de